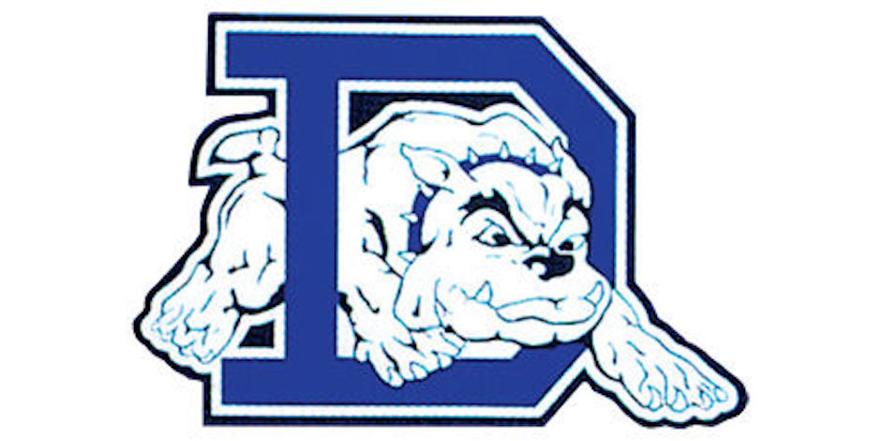 Despite dropping two of its last four games, Defiance appears to be on the right track as the regular season winds to a close.
The 12-8 Bulldogs knocked off Wapakoneta and were competitive against Division I No. 13 Toledo Whitmer two weeks ago before a 19-point comeback in overtime against St. Marys last Friday and a near-miracle win against D-III No. 1 Archbold on Saturday.
After shaking off the doldrums of an early-month four-game losing streak, the Bulldogs seem primed to finish the season strong and will face a pair of intriguing tests to cap off the year.
Friday's Western Buckeye League finale features a Senior Night contest against 12-9 Van Wert (5-3 WBL) before traveling to Cable Road to take on the Thunderbirds of Lima Central Catholic (10-11).
Coincidentally, Van Wert and Lima Central Catholic are likely more familiar with each other than Defiance at this point in the season, as Van Wert socked it to the Thunderbirds on Tuesday to the tune of a 70-50 victory.
After last season's dismal finish in the Western Buckeye League basement at 2-7, Defiance has the chance to finish third in the league with a win on Friday against a fellow team at 5-3 in the standings, along with Elida.
Van Wert, which got off to a late start due to a playoff run in football, has won seven of its last nine after a rocky start to the year.
With an athletic roster, the Cougars have had plenty of bite this season, boasting wins over teams like Wayne Trace, Columbus Grove, Marion Local and Kalida along with this week's victory over LCC.
"I think the positive thing is we've continued to play hard even with some bumps in the road," explained Defiance head coach Kirk Lehman. "I think we've really improved our toughness. I think anytime you're this far in the season, you've faced a lot of adversity. We've had some good comebacks this season but this team has shown a lot of resilience."
Van Wert and Defiance are very nearly mirror images on the stat sheet, with both teams averaging nearly the same points scored and allowed per game (53.8-52.4 for Defiance, 53.8-52.5 for Van Wert) while having made over 100 3-pointers on the year (107 Defiance, 103 Van Wert).
The Cougars' balance will likely be a challenge for the Bulldogs defensively with leading scorer Nate Place leading in the win over LCC with 19 points. Place, a 6-2 senior, averages 12.8 points, 4.3 boards and 3.3 assists per game, along with 22 made treys on the season.
Senior Drew Bagley (6-4) provides the muscle inside with 11.4 points and 4.7 boards per contests, but can stretch the floor with a strong shooting stroke (48.8 percent field goals, 28 treys, 40-48 free throw shooting). 5-10 sophomore Owen Treece (17 points vs. LCC, 9.6 ppg, team-high 33 3-pointers) joins 6-5 towers Blake Henry (6.7 ppg, 4.3 rpg) and Lawson Blackmore (5.4 ppg, 4.1 rpg) in the lineup along with another key cog in LeTrey Williams (5-10, So., 5.1 ppg).
Of the Cougars' nine losses this season, five have come by single digits, including a one-point loss in their opener against Lincolnview and a three-point loss at Ottoville while playing Ottawa-Glandorf to its second-closest margin of victory in WBL play (62-54 loss on Jan. 11).
The contest will also mark the final home game in white for Defiance seniors DJ Dobson, James Seele, Ben Perrine, Nasir Mitchell and Alex Naton.
Defiance at Lima Central Catholic
After replacing Lima Senior as a non-conference foe with perennial power Lima Central Catholic on the slate three seasons ago, the Thunderbirds have provided a solid test for the Bulldogs under head coach Frank Kill, a Defiance College graduate.
The three-time state champion Thunderbirds have played a challenging schedule as independents this season, most notably taking Division II No. 7 Dayton Chaminade-Julienne to overtime on Feb. 12 before falling 75-72.
LCC holds wins over Wapakoneta and Elida, while having challenged itself with tests against O-G, Kalida, Lima Shawnee, Delphos St. John's, Lima Senior and Crestview.
"Quickness is a big factor with LCC," explained Lehman. "They have great quickness that can hurt you on the offensive end and then they can turn around on defense and can really pressure you.
"These two games are great tests for us to finish off the year."
De'Jhon 'Biggz' Johnson, a 5-9 junior point guard, leads the charge for LCC on the year with 10.3 points and 3.9 assists per game and nearly two steals per contest.
Tre Garner (6-1, Sr.) adds 9.6 points and 4.9 boards per game while sophomore Rossy Moore (6-2) chips in 8.3 points on average for the Thunderbirds with 4.6 rebounds per night.
Sophomore guard Shaun Thomas (6-0, 7.5 ppg, 2.8 rpg) and senior Dominic Riepenhoff (5.3 ppg, 3.3 apg, 24-27 free throws) round out the core unit for the T-Birds while senior guard Jeremy Allen Jr. (5.3 ppg) and junior wing Michael Jay Riepenhoff (6-0, 4.7 ppg, 3.4 rpg) will also likely see time in the rotation.
For Defiance, the loss of leading scorer and rebounder Tyrel Goings has forced others to take on more of a load and multiple Bulldogs have been able to answer the call.
After both being held scoreless in the first half against St. Marys, DJ Dobson and Will Lammers combined for 31 points in the second half. Lammers led with 19 points and five treys against the Roughriders while hitting the game-tying free throws with 2.7 seconds left in regulation. Dobson did one better, hitting the game-winning jumper with less than a second to go in OT to secure the win.
Dobson (10 ppg, 4.8 apg, 2.8 spg, 33 3-pointers) has helped guide the Bulldogs from his point guard spot while Lammers (10.5 ppg, 2.2 rpg) leads the Bulldogs with 41 makes from long range.
The other story from the weekend was a breakout game from junior Jack VanderHorst, who hit three treys in the 51-46 loss to Archbold, finishing with a career-best 17 points.
Along with the post presence of Buzz Naton (6.3 ppg, 3.8 rpg), Nas Mitchell (5.6 ppg, 3.8 rpg, season-high 14 points vs. St. Marys) and Caden Kline (2.4 ppg, 3.6 rpg, seven points, 10 boards vs. Archbold), the Bulldogs will try to find an advantage in the paint.
Regardless of the result, the final weekend of the season will provide plenty of opportunities for growth for the Bulldogs, according to Lehman.
"We're hoping that we're starting clicking on all cylinders and kids are playing well," said Lehman. "We haven't quite had that game where all our guys are playing well. Hopefully that starts this weekend and continues on for us into the tournament."