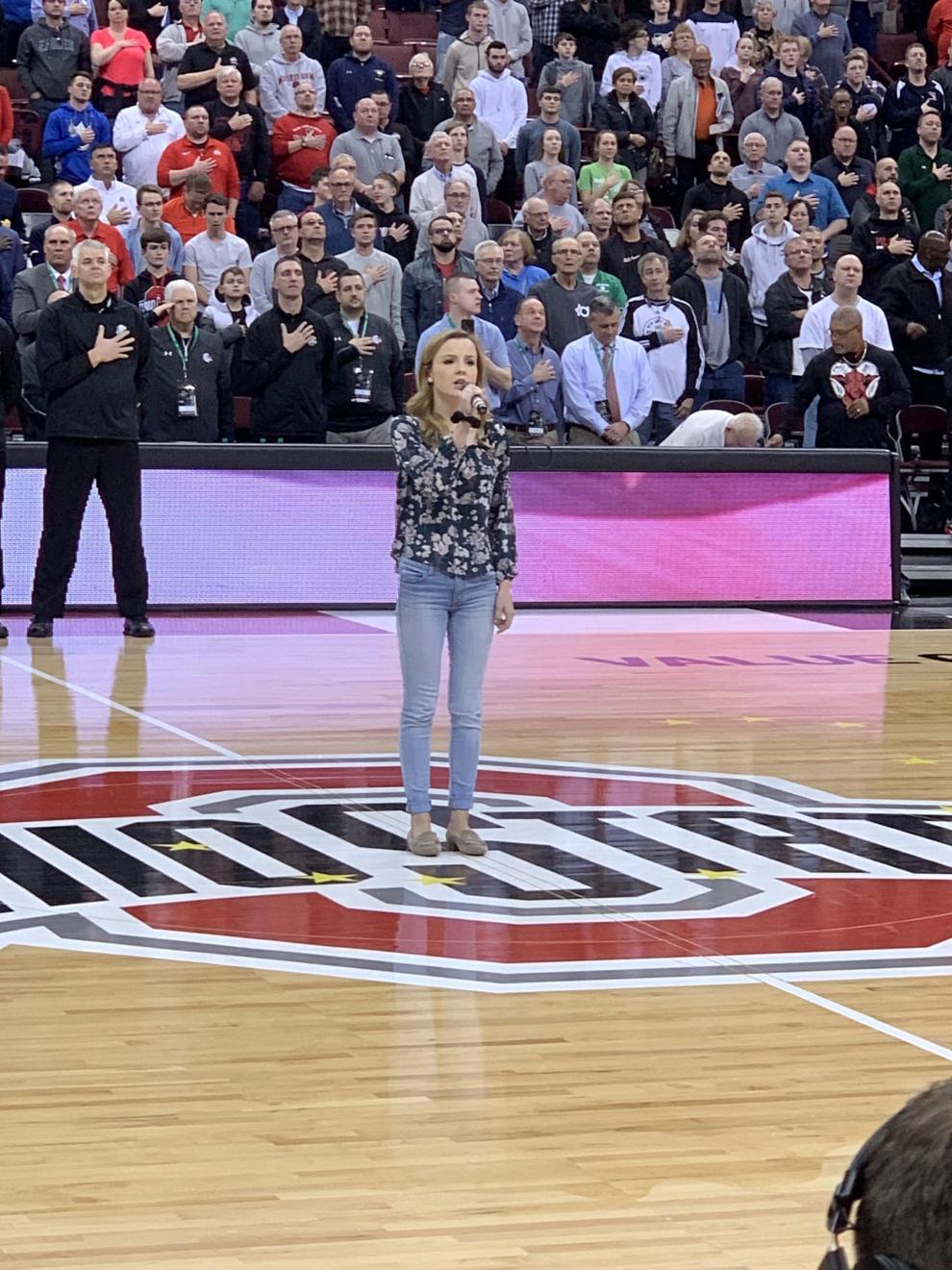 Monica Betz, a senior at Wauseon High School, is one of just eight singers to perform the national anthem at the Ohio High School Athletic Association state basketball tournament, which began Thursday and runs through Saturday.
Betz performed Thursday prior to the 6 and 8 p.m. Division II semifinal games at The Ohio State University's Jerome Schottenstein Center.
On an Instagram post Thursday night, Betz wrote: "It was such an honor singing down at Ohio State for the OHSAA DII Semifinals!! Thank you to @ohsaasports for the wonderful opportunity. Congratulations to all the teams that made it to finals! What an amazing experience. I'm so happy to have ended my last year of singing the national anthem to such an outstanding crowd."
According to a box score from the OHSAA, the crowd from the two games eclipsed 10,000 spectators.