RIDGEVILLE CORNERS
Two motorists and four students escaped serious injury Wednesday afternoon when a stopped school bus was struck by a semi dump truck just west of here.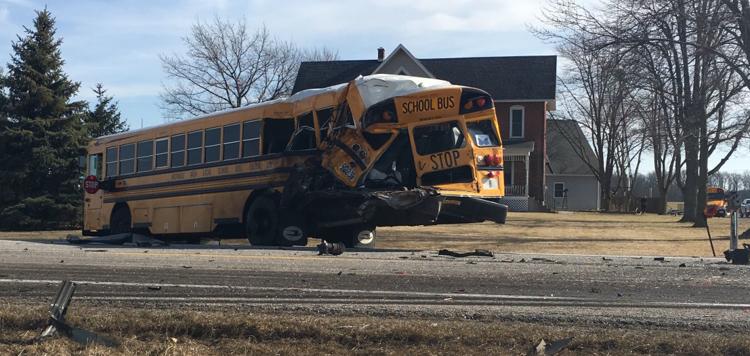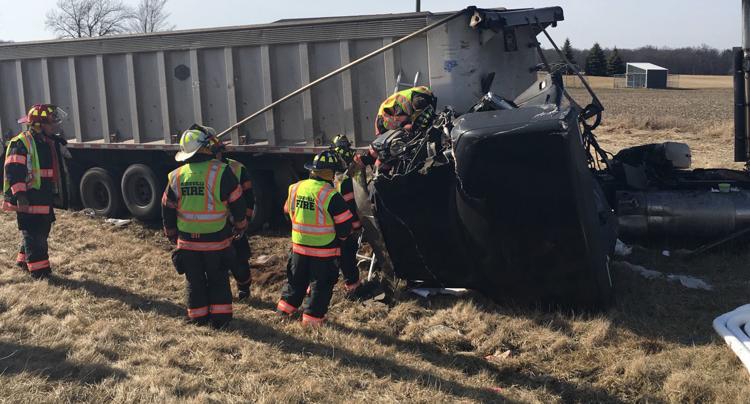 According to the Henry County Sheriff's Office, at 4:06 p.m., an eastbound Archbold Area Schools bus driven by JoAnn Cousino, 57, Archbold, was stopped and had just dropped off two students in front of Triple 6 Outdoor, 24703 U.S. 6. Seconds later, an eastbound semi dump truck driven by Kelly Braden, 48, Monroe, Mich., failed to stop in time, striking the left rear corner of the bus.
Braden's truck came to rest off the left side of the roadway, while the bus was shoved forward, coming to rest off the right side of the highway. Damage was heavy to the vehicles.
The two remaining students still on the bus were uninjured in the crash.
The drivers were taken by Ridgeville Township and Archbold EMS to Fulton County Health Center, Wauseon, where condition updates were unavailable.
The accident remains under investigation. U.S. 6 was closed to motorists while the scene was cleared.