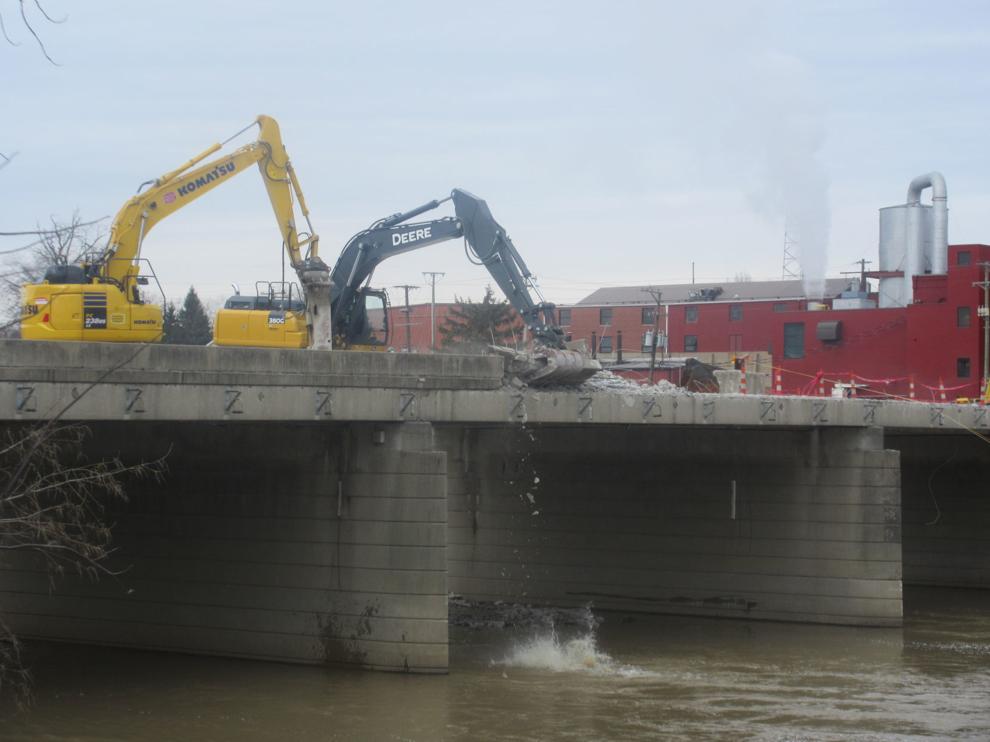 Crews continued to work on the demolition of the Clinton Street bridge Thursday in the first week of the nine-month project.
Workers used heavy equipment to cut through sections of the cement guardrail on the bridge's east side and then wrench them free, as water splashes from the debris.
In the other photo is a pile of some of the rebar-reinforced concrete already removed from the bridge.