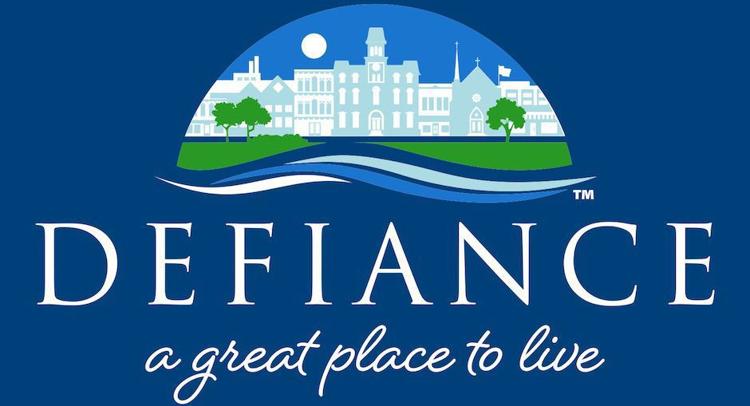 Pedestrians and bicyclists will have a free means to get to their destinations when the Clinton Street bridge closes, providing they meet certain criteria.
City finance director John Lehner explained the service during council's meeting Tuesday night, when the names of four charter review commission members were announced. Later, council handled four legislative items, including an ordinance concerning the Commerce Drive economic development project (see related story).
According to Lehner, persons who cross the Clinton Street bridge on foot or bicycle for employment or medical and legal appointments can use the ride service to be provided by KP Medical after the bridge closes on Feb. 11. The Defiance chapter of the United Way and Northwestern Ohio Community Action Commission (NOCAC) also have helped organize the service.
The city will provide NOCAC with funds to operate the program, according to Lehner. While the service will be free for qualifying participants, the cost to the city will be $30 per round trip.
Built in the 1930s, the bridge is scheduled to close for replacement by a northern Ohio contractor (Great Lakes Construction Co.). The company has a 270-day window to build a new bridge, including piers.
The cost is $8.3 million, most of which will be covered by the Ohio Department of Transportation (ODOT).
City administrator Jeff Leonard told council that he met with officials from ODOT and the contractor last week.
He said the contractor is "very much aware" of the stress the bridge closure will put on the community.
"They are very motivated to move the project forward in the best way possible," Leonard said, adding that the contractor seems to be "very community-oriented."
In another matter, Council President Dave McMaster explained that four persons were elected to the city's charter review from a field of eight candidates. The vote — by paper ballot — occurred before council convened Tuesday.
McMaster — who cast a deciding vote to break a tie — announced that Darrell Handy, Katie Groff Held, Chris Mack and Bob Armstrong were the four selected. They are to join former Council President Charles Beard, who previously was asked to serve as chairman.
Questioned after council's meeting about whether the vote could take place outside of public session, law director Sean O'Donnell — who was out of town Tuesday evening — said he could not comment "because I wasn't present and I need time to research it."
The charter review commission's first meeting — to discuss organizational matters — is scheduled for 6:30 p.m. Thursday in the city service building, 631 Perry St.
Also Tuesday, Ward 3 Councilman Dave Plant and Mayor Mike McCann complimented city crews on snow removal efforts Saturday and Sunday.
Plant said it was "as good as I've seen it," and noted "a job well done."
Too, McCann said the city handed out more than 60 reminders to residents and businesses that they are required to remove snow from their sidewalks.
"We are getting some pushback," he said.
He acknowledged complaints among those who remove the snow, only to have it thrown back on the sidewalk by city snowplows.
In other non-legislative business:
• At-large Councilman Jill Krutsch requested a buildings and lands committee meeting to discuss purported issues with mold and chipped paint in the police department. Leonard said the meeting can go forward, but he wouldn't have any new information until the building is evaluated. At-large Councilman Steve Waxler said a company went through the building in 2014 to deal with the mold.
• At-large Councilman Joe Eureste requested an economic development committee meeting during council's session at 7 p.m. on Feb. 26. He said six benchmarks will be addressed. These include the cost of doing business in Defiance, regulations, quality-of-life initiatives, business growth opportunities, incentives and a brand name.
• council approved the reappointment of Paul Sulpizio to the city planning commission for a four-year term.
• Plant requested discussion during council's Feb. 5 meeting on traffic and parking issues related to the Clinton Street bridge's closure.
• council met in executive session to discuss public officials' pay.
• Lehner explained that a company will begin installing new audio and visual equipment in the city council chambers today.