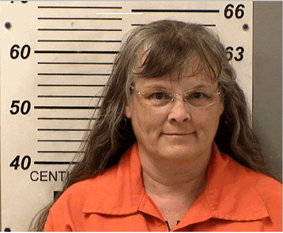 A former Oakwood woman charged with inducing her stepson to kill his father won't have a retrial after all, as she entered a plea in Defiance County Common Pleas Court and was sentenced to prison.
Judith Hawkey, 52, tendered an Alford guilty plea — given in the defendant's "best interest," but maintaining her innocence — to a bill of information charging her with involuntary manslaughter, a first-degree felony; and one charge in a six-count grand jury indictment (child endangering, a third-degree felony)
She was sentenced by Judge Joseph Schmenk to a 10-year prison term, with credit for time served in jail and prison since her indictment and arrest in March 2013.
According to Defiance County Prosecutor Morris Murray, Hawkey is eligible for early judicial release — as she already has served half her sentence — but he expects her to serve the entire 10-year term.
"Under the circumstances of this sentence and the resolution, she is not expected to be released until she has served that whole term," he said, adding that after serving her time, Hawkey will be placed on a mandatory five years of post-release supervision. A violation of that could result in prison time.
The remaining charges in the indictment — aggravated murder, an unclassified felony; three counts of endangering children, including one second-degree felony and two third-degree felonies; and insurance fraud, a third-degree felony — were dismissed as part of the plea agreement between Murray and Hawkey's attorney, William Kluge of Lima.
Hawkey had been scheduled to stand trial in common pleas court beginning Monday on the original indictment, but that is no longer necessary due to this week's resolution.
The March 2013 grand jury indictment had alleged that Hawkey caused her then 10-year-old stepson, Corey Breininger, to shoot and kill her husband — Robert Breininger, the boy's father — on Nov. 3, 2003, at their 09463 Kyle St. home in Mark Center.
The charges also alleged that she abused the boy physically and committed insurance fraud by collecting benefits from Breininger's death.
Hawkey had been convicted of the charges in the indictment by a Defiance County jury on Nov. 8, 2013, and sentenced by Schmenk to life in prison without the possibility of parole on Dec. 19 that year.
However, the Third District Court of Appeals in Lima overturned the verdict in 2016, sending the case back to the trial court.
"Obviously, I was aware of the circumstances of the original trial," commented Schmenk. "The circumstances based on the (jury's 2013) guilty verdict certainly warranted life without parole. Unfortunately, that was not available as a sentence under this plea agreement. Within the constraints of the plea agreement, the maximum term that could be imposed was appropriate."
Said Murray: "We were able to obtain a conviction of a very serious offense, and this involuntary manslaughter charge specifically says ... 'caused the death of Robert Breininger as a result of committing a felony,' in this case endangering children. I believe the conviction, while it's different than the charges she was originally convicted of, does still convict her in connection with the death of Robert Breininger in 2003."
Although not the original outcome the prosecutor's office wanted, Murray said "we consider this conviction a successful conclusion ... . Our prosecution team consisted of the (Defiance County) sheriff's office, personnel from the Ohio Bureau of Criminal Investigation, as well as personnel from the FBI Crimes Against Children Task Force. They were involved the original time. Many of these same folks came back and were working with me and my office on the preparation for the trial. Their work on the case was very important and valuable, and appreciated."
He explained that "in some respects our prosecution team felt that entering into a resolution like this was partially necessitated by the court of appeals decision, which previously I said publicly we take great issue with, but we have to live with the decision that the Third District Court of Appeals made."
Murray estimated the cost at retrying the case at more than $100,000.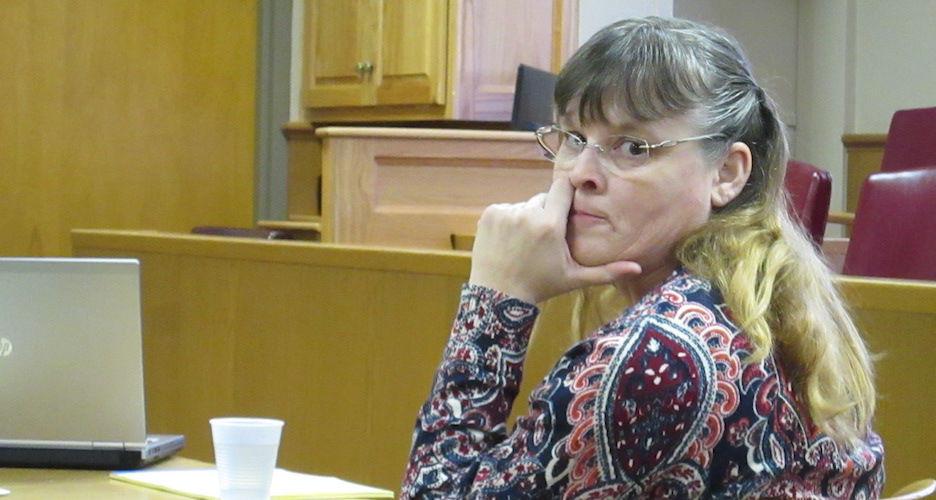 An attempt on Thursday to contact Kluge was unsuccessful.