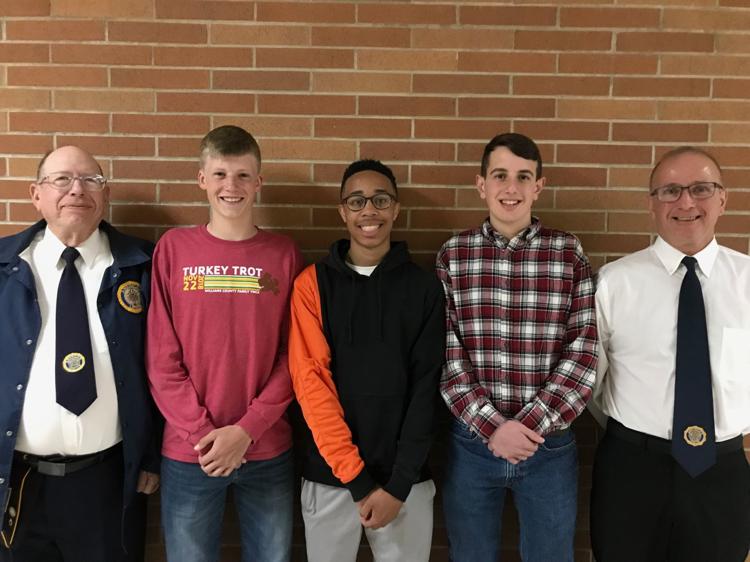 American Legion Posts 680, Ney, and 137 from Farmer, have selected Fairview High School students Nick Breininger, Trey Scantlen and Tristan McGuire to participate in this year's American Legion Buckeye Boys State.
This is an eight-day intensive education program focusing on the operation of a hypothetical state's government. Each participant will play a part in the operation of this state's government, at the local, county, and state levels.
At American Legion Buckeye Boys State, participants are exposed to the rights, privileges, duties and responsibilities of a franchised citizen. The training is objective, practical, and nonpartisan with city, county and state government operated by students elected to the various offices. Activities include legislative sessions, court proceedings, law enforcement presentations, assemblies, a band, and recreation.
American Legion Buckeye Boys State will be held June 9-16 on the campus of Miami University, Oxford.